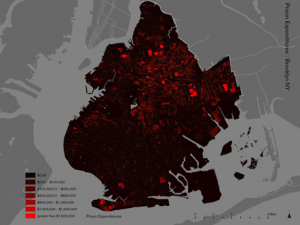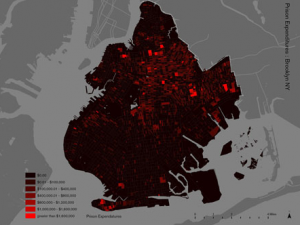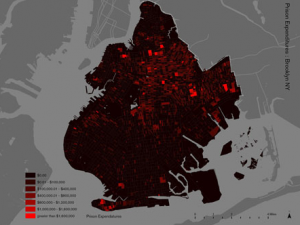 Project Description in Spatial Information Design Lab
The Million Dollar Blocks is a Data Spatialization/Visualization project that reveals potentials for neighborhood investment strategies by showing relationships between neighborhoods and their being possible origin for high incarceration rates.
" The maps suggest that the criminal justice system has become the predominant government institution in these communities and that public investment in this system has resulted in significant costs to other elements of our civic infrastructure — education, housing, health, and family. Prisons and jails form the distant exostructure of many American cities today.
The project continues to present ongoing work on criminal justice statistics to make visible the geography of incarceration and return in New York, Phoenix, New Orleans, and Wichita, prompting new ways of understanding the spatial dimension of an area of public policy with profound implications for American cities."